The SEACRET to Glow From the Inside Out
Hi, my name is Kim McGougan, and I am excited to share my SEACRET with all of you and HCM Lifestyle.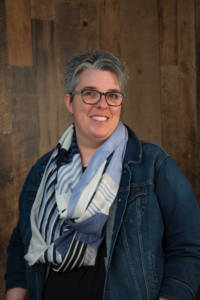 I just recently celebrated my 2 year anniversary with Seacret, and while I reflect and look back on these last few years, I often ask myself, how did this shy girl who knew nothing about skincare, end up on this amazing journey? It all begins with our daughter's skin being very sensitive. She seemed to react with any product that came near her skin. In fact, we couldn't even find a soap to use without her having some sort of skin discomfort. My husband was given a sample to try, we reluctantly put it on her, expecting the reaction to happen right away, but instead we heard "Mommy, this feels really good on my skin." We tried it for a few days, and still with no reaction. At that moment, we both realized that Seacret's products were amazing, as we tried more and more of the products, we realized that this would be a great fit for our family.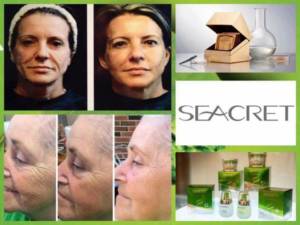 I never pictured myself being involved with a Network Marketing Company, because let's be honest, you always hear the negative comments or instantly think it's a pyramid scheme or something. I was pleasantly surprised how this company makes you feel like we are one big family, and the support and training we receive is second to none. I have grown so much with Seacret, and I am inspired to learn more and help as many people as I can, as I am truly passionate about our products, and believe they really are the best products for your body, both inside and out.
"I love that this #sidehustle has allowed me to travel but most importantly be a Stay At Home mom."
I am able to work when I want, wherever I want, and still be able to volunteer at the school, take them to their practices, or be home with them when they are sick, and never have to worry about calling in "sick" to my employer.
I remember when I did my first home Spa Experience, and being so scared and nervous, (there's that shyness coming through again!), and thinking "What did I get myself into! But I knew Seacret had given me the tools and confidence I needed to just go and do it. I love that this business has pushed me out of my comfort zone, and has proven to me that anybody can do this. It doesn't matter that I was a person who didn't know about skin care, I was given everything I needed, and I knew how much I loved these products, and that became my desire and passion to learn more and share them with everyone.
"To show a customer a product that can help relieve their skin or give them comfort and their confidence and self esteem back, really is one of the most rewarding parts of this business."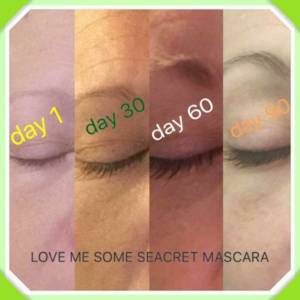 Doing Spa Experiences have now become my favourite part of my business. I love that my hostesses are able to have friends and family over and be pampered in the comfort of their home, while sharing laughs and reminiscing on the memories they made together. We all need a little break and pamper once in awhile!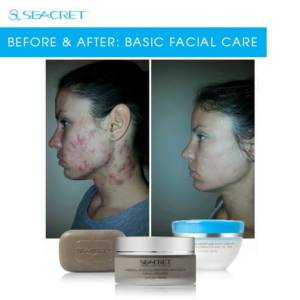 I often get asked, "What sets Seacret apart from the many other products available on the market?"
All of our products are derived from the Dead Sea, and contain it's minerals, mud or water. The Dead Sea is our oldest, natural spa on earth; legendary icons like Cleopatra and the Queen of Sheba have bathed in its waters citing it as their source for health, beauty and vitality. It is home to over 26 minerals essential to our overall health, like sodium, magnesium, calcium, bromine and potassium…12 of which are found no where else on earth in this specific combination.
The healing powers of the Dead Sea are no longer just mystical folklore, its proven science. In fact, progressive European insurance companies are sending clients to the Dead Sea for permanent resolution of health challenges BEFORE they are putting them on medication to manage symptoms. Our products are water based not oil based, and our essential oils are all extracted from plants and not chemically altered. Additionally, Seacret has invested years of research and development into every product ensuring manufacturing not only meets but exceeds industry standards. Besides offering world class customer service, we are SLS free, Paraben free, Hypoallergenic and do not test on animals! Now you can receive all the benefits of the Dead Sea right in the comfort of your own home. Our product line includes body, skin and nail care, hair care, as well as a nutrition line. Our products are great for men, women and children of all ages!

People who experience some of the following skin challenges are getting great results and relief using Seacret:
Muscle aches, acne, psoriasis, rosacea, eczema and signs of damage from aging and exposure to the elements, insomnia, weight loss, and so much more.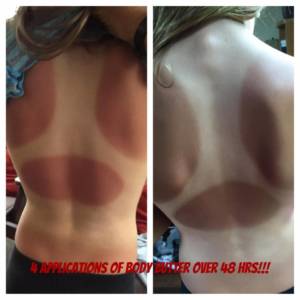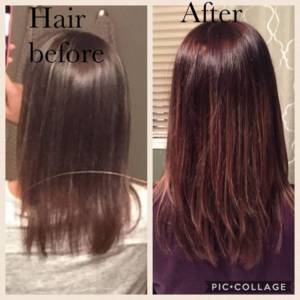 I am truly honoured and blessed to be chosen as Entrepreneur Of The Month, and am excited to share my skin care tips, products and more with you. If you would like to book a spa experience, or learn more about Seacret and our amazing products, please let me know.
Kim McGougan
Connect
403-334-3024
https://www.facebook.com/seacretagentkimmcgougan/

HCM Lifestyle Entrepreneurs
HCM Lifestyle is sharing inspiring personal stories and entrepreneurs. If you are an entrepreneur please share and spread your message to others. Thank you for being part of the HCM Lifestyle journey. So please connect with us on Instagram @hcmlifestyle, Facebook, Twitter and Tumblr and be with us every step of the way.
As Kim's SEACRET reveals, 'glow from the inside out,' and share what inspires you!