7 Wonders of The Fashion World
The Pyramids of Egypt, The Great Wall of China, don't these places get the travel bugs tingling? Just as the vast world has grand assets that enhance the globe, your closet has assets to enhance your look. What are these assets? They are your favourite finds at that trendy consignment store or your boxing day steal on designer brands.
Now just as a person sits down and decides what they want and need when they travel around the world, a person must do the same when deciding on getting dressed for the day. In order to decide what is best for one's needs and style you need to create a wanderlust look, it is important to consider the '7 Wonders of the Fashion World.'
1)  White T-shirt
The first wonder is white t-shirt. Yes the simple white tee is number one. There is nothing more satisfying than putting on your favourite white t-shirt and feeling great. It is a simple piece of fabric yet it gives you comfort and confidence in one shot. A white t-shirt can paired with converse and boyfriend jeans for a casual look or dressed up by wearing skinny jeans and black pumps. Your white tee is your most versatile piece of clothing. There is no need to fret if can't find what to wear, grab your white tee and you are ready to roll.
2) Dark Jeans
Dark jeans are a go to for a night out, an afternoon doing errands, or a hot date. A pair of dark jeans that make you feel sexy and confident are priceless. Dark jeans are comfortable yet they can be dressed up with a blouse and statement necklace. By investing in a go-to pair of dark jeans you will quickly realize that you will wear them over and over and leave your other jeans in the dust.
3) Neutral Scarf
Now moving on to a neutral scarf. A scarf is a simple way to add a touch of flare and dress up a plain t-shirt (possibly that white t-shirt aforementioned). A scarf also keeps you warm on a chilly winter day or a brisk night out. Neutral scarfs are great since they can be used in multiple outfits and switch up the look without stretching your budget.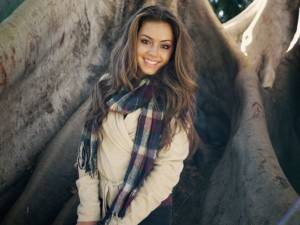 4) Black Turtleneck
Turtlenecks are classic and elegant. You can put on a turtleneck, statement necklace and throw on a trendy coat and you are good to go. Turtleneck are also great for the office when paired under a blazer. You will never have to worry about looking classy or getting cold with a turtleneck. Why does HCM Lifestyle emphasize a black turtleneck? Well since black is the colour of class and a slimming effect of course.
5) Black Leather Jacket
The fifth wonder will never go out of style. There is a reason they were a hit in the 80's and are still on runways today. Leather jackets can be used to be edgy, classy or even girly when thrown over a cute dress. Rock on baby, the leather is back in black!
6) Denim Jacket
Denim jackets are for much more than a country concert. They are great for over a sweater on a chilly night or with a summer dress and tan booties. Denim jackets are very versatile and come in multiple shades and patterns. If you want a more edgy or relaxed look, a faded or ripped jacket is great. Or if you are feeling something more classic and clean than a dark shade is excellent.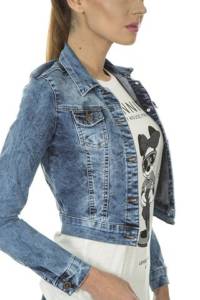 7) Black Boots
'These boots are made for walking and that's just what they'll do.' The last stop on the tour of the Fashion Wonder World is your feet. HCM Lifestyle wants you to strut your stuff honey! Black boots will put that spunk in your step. Whether paired with jeans, a dress, or a skirt, black boots do it all. You can even add a small heel if you choose to give you those few extra inches.
Okay so now that the tour of the '7 Wonders of the Fashion World' has been completed do you want a quick outfit for the rest of your touring?
Of course you do! Grab your favourite white t-shirt, throw on your rocking jeans, cover up with that funky leather jacket, wrap around your neutral scarf and put on your boots. You are now ready to hit the fashion world by storm and feel confident at every stop of the tour.
HCM Lifestyle is here for Inspiring stories & Ides
Why? Because HCM Lifestyle is 'Inspiring you to a happier life.'
Be sure to follow us on Instagram @hcmlifestyle and Facebook HCM Lifestyle, to become happier each and everyday.
Share your story, we would love to hear from you!