Alberta actress Jill Maria in
Sex Lies and Murder on Reelz TV
Born in Romania and adopted at a young age by former Calgary Sun Journalists Ian Robinson and Kathleen, Jill became an aesthetician, actress to publicist then publisher. She has appeared on such channels as Shaw TV, Global, CityTV, CTV, WestNet-HD, Amazon Prime and Netflix and most recently Reelz TV and TV Guide.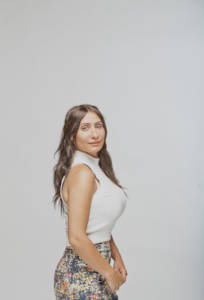 Romanian Actress
Jill Maria Robinson is a late 20's Romanian Canadian actress and publisher, who is known for her versatility and passion. She is recognized as Jill Maria in film but is identified by her brand name J.M.R. to the world. Jill plays many roles, she is a support system to people as a publicist, certified makeup artists and actress. So J.M.R is very fitting for what she does and stands for. Jill started acting later on in life, but always had a passion for the creative side. The Amazon Prime "Go Fish" star began her career in Calgary's film industry. She performed public relation duties for her clients in Canada. Now she travels to Vancouver as well and hope to venture there.
Her acting career began when she was seen on the Canadian news with Zulie and walking on the red carpet of the Calgary International Film Festival.
Jill was inspired and discovered by Go Fish creator Zulie Alnahas who cast her as one of the leads in her first role ever! Jill was exactly what the show had envisioned for one of the characters. She also did the makeup artistry for eight out of the ten episodes shot. You can see the show on Amazon Prime Video world wide.
Calgary Film Festival
In 2015, she walked the red carpet at the Calgary Film Festival. Jill also appeared in Destiny Productions' Another Little Romania December 2017, being played on Romania TV currently. In the last two years, Jill has been seen in multiple commercials and film projects, done publicity for other films & artists.
She was a makeup artist and minor role for Supposition film in March filmed in Drumheller, AB. Most recently cast for an episode by Pyramid Productions and Directed by Goerdie Day for Sex Lies and Murder which airs this year on the USA Reelz channel and tvguide.com With Destiny Productions she did a voice over for the Romanian Documentary Bahara.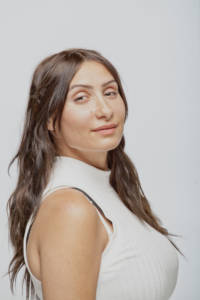 With so many new opportunities with online acting roles becoming available, getting really talented people noticed is hard – the competition is really tough. Jill shares, "just don't give up even when others try to wreck your name, your spirit and belief in yourself.
"Just don't give up even when others try to wreck your name, your spirit and belief in yourself."
Bret Hart and Lesia Bear became friends with Jill during their interviews in July 2017. She met Bret with Neil Enock and Paul Fry at the Field of Dreams Charity event.  Thanks to her friends Angie Shilliday and 0007 Events in May 2017.
They are all planning more collaborating for next year, So stay tuned on this Calgary actress making waves by helping others along her way.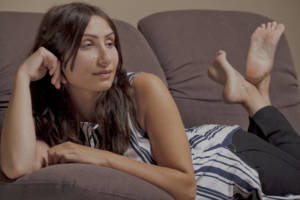 Jordan Gooden Photography
Follow Jill
FOLLOW YOUR DREAMS
HCM Lifestyle is sharing inspiring personal stories. Please share your story of how you reach your goals. Thank you for being part of the HCM Lifestyle journey. So please connect with us on Instagram @hcmlifestyle, Facebook, Twitter and Tumblr and be with us every step of the way.