Brown Sugar Icing Recipe
Here is a quick recipe to add to any dessert. This will be the 'icing on the cake' to any square, brownies or cake. It tastes great on pancakes and waffles. You can even top ice-cream or fruit with this tasty cinnamon brown sugar icing recipe.

Ingredients:
2 cups brown sugar
1/2 cup heavy cream
4 tbsp butter
2 tsp vanilla
1 cup confectioners sugar
1/2 tsp cinnamon
1/2 tsp salt
Directions:
Mix all ingredients in a bowl and top on your dessert when cool. If you are putting it on pancakes or waffles it is great to do it when they are fresh off the press.
Foodies Post Your Photo and Tag @hcmlifestyle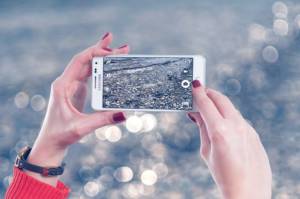 Take a picture of your pancakes, cake, squares or whatever it may be. Share with HCM Lifestyle what you thought of about our recipe. We would love to see what you ate and any yummy suggestions you have to try it on.
HCM Lifestyle is on Facebook, Instagram, Tumblr andTwitter @hcmlifestyle. We also send out a monthly newsletter to share stories, tips, quotes and inspiration. Become part of the inspirational messages and sign up.
Thank you for being part of the inspirational HCM Lifestyle journey!
By: HCM Lifestyle's Madison Colberg