Cali Jeans
'Former Miss U candidate 2015' and local entrepreneur, Samantha Gomez-Garcia is bringing a bit of Colombia to the women of Bradford, ON. This small town girl has grown up in Bradford and has seen this town flourish into the town it is today.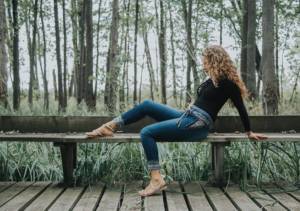 Being that mostly her family is in Colombia, she makes the trip every year to visit them during the Holidays. Samantha always bought her Jeans while on vacation because among other things, Colombia is known for the shape and lift they're jeans give to the women who wear them. Upon her arrival she would often get asked where she would buy her jeans. In her journey for Miss Universe Canada, 2015 Samantha once again, was asked by her fellow delegates   "Where do you get your jeans!?"  So many times in fact that it was during her Journey that decided she was going to do something about it.
Samantha launched her own business importing the most popular and well known brands of jeans from Cali Colombia.
The handmade jeans are renowned for both women who would like to accentuate their curves and those who already have curves- leaving you with a very flattering, slimming and controlled look!
Their details are eye-catching and beautiful but it's the fit that make women want many pairs.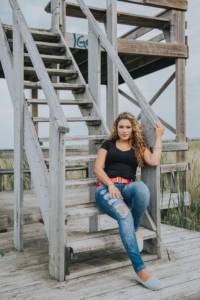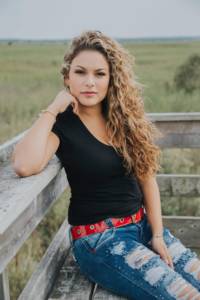 "These jeans are so amazing.  They fit all body types because they are made with more spandex than most jeans are made with here in Canada, they also sit a bit higher so they flatten your tummy and are not causing you to lift them every 5 minutes- they stay where they need to stay!".
"I just had to share them with the women I know. The demand that happened after made me realize I was on to something.
There is no target age range for these jeans. They really are for women who just want the amazing fit they provide.
 
She also gives great credit to her amazing pageant experience, as it was not only extremely rewarding but it helped her to uncover the entrepreneur within.
Cali Jeans are available for purchase at mycalijeans.com
Samantha who can be reached at: 905-806-2827 and can also be found on Facebook at https://www.facebook.com/CaliJeansCo/?ref=settings

Share your business or personal story with HCM Lifestyle
HCM Lifestyle is sharing inspiring personal stories and entrepreneurs. If you are an entrepreneur please share your message with others. Thank you for being part of the HCM Lifestyle journey. Connect with us on Instagram @hcmlifestyle, Facebook, Twitter and Tumblr. Be with us every step of the way.