Drag Race RuPaul Dressed like Drumheller Dinosaurs

Funny, creative and totally unique. Thanks Amy for  your creativity and highlighting Drumheller's Dinosaurs. Check out Amy's photos below!

Thanks for sharing the beauty of Drumheller!

Montanan Paleontologist comparing RuPaul's Drag Race outfits to the dinosaur sculptures in Drumheller.
Check out her link to Twitter. https://twitter.com/AmyLynnAtwater/status/1300579412677664776
Rupaul as the dinosaurs of Drumheller: a thread pic.twitter.com/WPgjc41x84

— Amy Atwater (@AmyLynnAtwater) August 31, 2020
Here are a few photos. To see more visit the link above.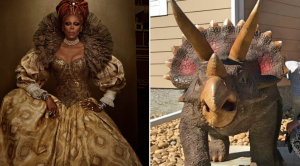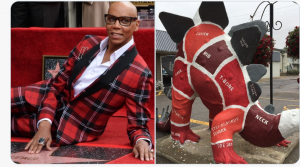 SHARE YOUR STORY TO INSPIRE  OTHERS
HCM Lifestyle is sharing inspiring personal stories. Please share your story of empowerment or inspiration. Thank you for being part of the HCM Lifestyle journey. Connect with us: Instagram @hcmlifestyle, Facebook, Twitter and Tumblr  to be with us every step of the way.