Family Relationships during COVID
Guest Post By: David Lewis of Kitchen Ambition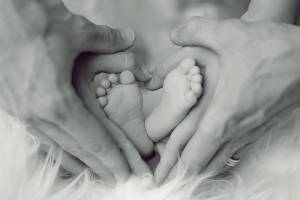 Like most people during 2020, my life circled much closer to home once the pandemic arrived. Being the father of two young boys with hearing loss exposed me to a different dimension of the challenges related to wearing masks.
I discovered that for those who are hard of hearing, lip reading is often instinctively used to provide supplemental cues when communicating. As more-and-more people mask up to slow the spread of COVID-19, that visual clue is no longer available, which can make communication more challenging.
As a hearing person I'll never know exactly how my boys experience this, but I know it can have an impact on their ability to develop language during an incredibly formative time in their lives. We started using masks with a transparent window built-in to assist with this challenge.
I also started working from home to create more face-time with my boys. My friendships have waned, while family has become more central to my day-to-day.
"My friendships have waned, while family has become more central to my day-to-day."
The spirit of bringing people together around a common table has always fueled my passion for cooking, and as I've spent more time in the kitchen I found cooking to be incredibly meditative and gratifying as well.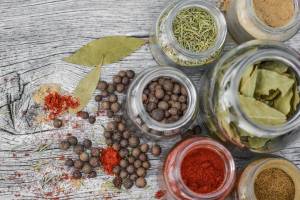 During this year cooking was a great way to create family time, and reinforce soft skills for our toddler like creativity, patience, persistence, and collaboration. It also allowed us to create a variety of food exposure for the baby.
Each meal provides a learning opportunity. We talk about math, proportions and time, where ingredients come from, and the complex cultural history of simple dishes like pesto.
During the summer months, preparing meals from our herb garden created several chance encounters with local wildlife. He even got to experience first-hand the metamorphosis of dill-eating caterpillars into black-swallowtail butterflies.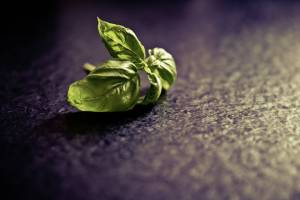 All-in-all cooking has been an excellent way to blend the development of relationships in our home, with practical interdisciplinary learning about the world around us. It has also helped us cope with the challenges of socialization during a pandemic, which has been especially difficult given the impact of mask-wearing on our boys' ability to hear.
Overall it's been a rough year. I know that navigating through it has been easier for us than a lot of other people, but it's still been a daily challenge. I am thankful for the lessons it has taught us, and for bringing my family closer together.
Author Bio
David Lewis is the father of two young boys, husband to the lovely Jessica Annmarie, and founder of Kitchen Ambition, a place for home cooking enthusiasts to learn about the best cookware, culinary techniques, and ingredients.
Connect with David
https://www.facebook.com/mykitchenambition/
https://www.instagram.com/kitchen_ambition/
SHARE YOUR STORY TO INSPIRE AND EMPOWER OTHERS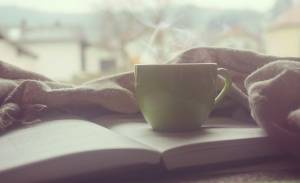 HCM Lifestyle is sharing inspiring personal stories. Please share your story of empowerment or inspiration. Thank you for being part of the HCM Lifestyle journey.
Connect with us on Instagram @hcmlifestyle, Facebook, Twitter and Tumblrand be with us every step of the way.