Happy 80th Birthday 
Happy birthday! Today is Irene Kohut's- a loving Grandma, wife, friend, mother, sister and cousin-80th birthday. We love you with all our heart and know you are with us everyday.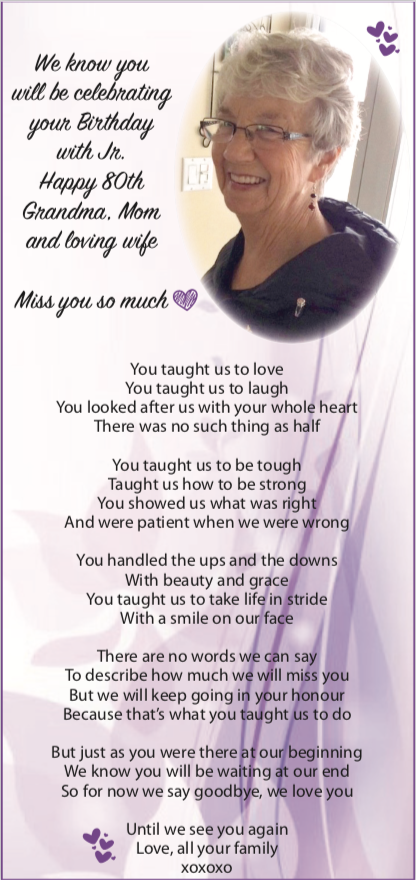 Written by Taylor Colberg
HCM Lifestyle is grateful for the family, memories and love we have. We wish the same for you.