International Women's Day in Kenya
When posed the question, "How will we celebrate International Women's Day?", the girls at Our Lady of Grace Children's Home in Marimba Kenya, currently home to 150 girls, sprang into action and began to prepare a program. Skits were created, poems composed, songs and dances practiced.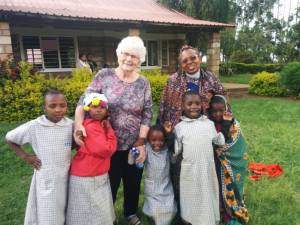 Mama Rita, founder of the home, three Canadian volunteers, and three sisters who live on site and work with the girls, and five 'dorm moms' were treated to the excellent entertainment and celebration of women.  The girls squealed with delight when sisters arrived in traditional African dress, and when one of the Canadians stepped in adorned in a Masai wrap and beaded jewellery.
"I am humbled to have been in attendance."
Each group enthusiastically presented for the guests amid cheering and laughter. The final presentation dissolved into a group dance with young, old, children and guests dancing in solidarity, celebrating womanhood. These girls, who have nothing, living in a culture which has not afforded women the rights that we in Canada take for granted, celebrated with heartfelt joy and gratitude with the women who care for them. I am humbled to have been in attendance.
How did you mark International Women's Day?
For more information on Our Lady of Grace Children's Home visit: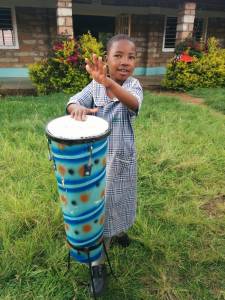 SPREADING INSPIRATION & EMPOWERING OTHERS
HCM Lifestyle is sharing inspiring personal stories. Please share your story of empowerment or inspiration. Thank you for being part of the HCM Lifestyle journey. Connect with us on Instagram @hcmlifestyle, Facebook, Twitter and Tumblrand be with us every step of the way.