Life With MojiLife
Hi, my name is Shannon Dart and I'm thankful and excited to share MojiLife on the HCM lifestyle page. Since it is quite a new company, launched in July 2016, I will provide some background information. MojiLife is an amazing company, which stands for safety and innovation. It includes airmojis, mojiminis, fragrances, essential oils, home décor, and cleaning products. The AirMoji is the foundation of our eco-friendly and safe product line. It's a new way to fill your home with your favorite fragrance. No mess, no water, no oils, no flame, no soot, and it Bluetooth compatible. Our fragrances are naturally based, gluten-free, soy free and non-toxic. All fragrances conform to European and American standards and do not contain any banned ingredients.
If you do what you love, you'll never work a day in your life. -Marc Anthony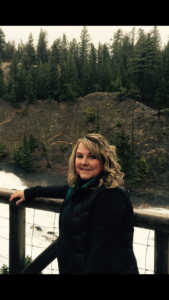 I was first introduced to this product through my cousin and I wanted to support her new venture, so I placed an order with her. Instantly, I fell in love with the airmoji and I noticed that my son 's allergies and asthma were not affected. Also, since I am taking daily chemotherapy, I am extra sensitive to chemicals and I was thrilled to find out that the fragrances and essential oils are toxic-free. In July, I decided to host a social and my friends were equally impressed with all the products and asked if I could replenish their stock. It was at this time that I thought about becoming a distributor.   In August, I became a distributor and I have not looked back.
Due to my health, I find it extremely difficult to work a regular job because I suffer from a compromised immune system, limited energy, extreme peripheral nerve damage, and vasculitis all of which negatively impact my mobility. Being an entrepreneur allows me to be my own boss, which has positively impacted my life. I get to socialize with other people, choose my own hours, rest when needed all while bringing in extra income.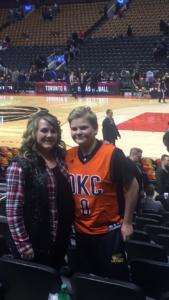 The more you love what you are doing, the more successful it will be for you. –Jerry Gillies
I'm new to direct sales so I have lots to learn. However, what I do know is that good customer service is imperative. I try to provide the best customer service possible and support my customers however I can. When I taught school, my turnaround for marking exams was one day, marking assignments was two-three days and inputting marks was immediate. Knowledge is power and I feel that as soon as students and parents can see the marks, then corrections, etc and further growth will occur.   I try to follow this mandate with my mojilife business. As soon as I can place an order, I do so. When the order arrives, I immediately sort, package and arrange for delivery or pick up. Turn around is key and I want my customers to be happy.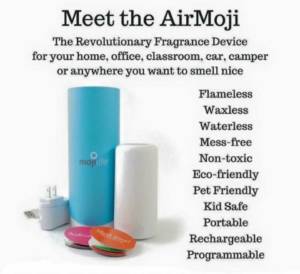 Overall, becoming a MojiLife distributor and building my team feels effortless because when you love what you are doing it does not feel like work. I also believe the key to success is to be passionate about what you are doing. Passion is what wakes you up early, keeps you up late and doesn't feel like work. I've met so many wonderful people and look forward to see what the future holds!
Please reach out to me on Facebook! I look forward to helping you have a  Mojilife!
Shannon
HCM Lifestyle Family
Inspiring Entrepreneurs are part of HCM Lifestyle. If you are an entrepreneur please share and spread your message to others. Thank you for being part of the HCM Lifestyle journey. So please connect with us on Instagram @hcmlifestyle, Facebook, Twitter and Tumblr and be with us every step of the way.