Lilia Communications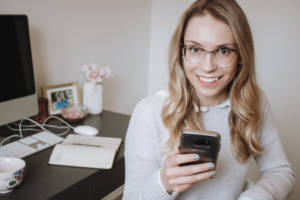 When I was little, I wanted to be a pharmacist, not a business owner. I envisioned working for a few years and then becoming a stay-at-home mom for the rest of my life. I had never thought I would have clients, meetings, and my own business cards. As a grew older though, I learned sciences weren't really my thing. Instead, I favoured poetry, writing, and photography. And, I was obsessed with pretty things, mostly weddings.
After finishing high school, I struggled with whether I wanted to study English literature or business and ended up choosing business with the help of my parents. Five years later, I have a Bachelor of Commerce degree with a major in marketing as well as my own social media business.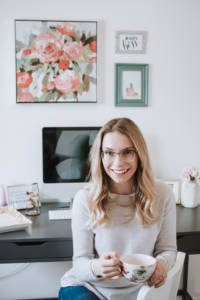 Now, it may seem crazy that I recently graduated and started my own business at essentially the same time but, the thing is, I started working in marketing and communications well before I graduated. By the time I finished my degree, I had more than two years of experience specifically in social media marketing. Of course, I'm still learning every day, but I knew enough when I finished school to feel confident starting a business and charging clients for my services.
"I'm still learning every day."
This month, Lilia Communications will be one year old! And, one month ago, I left my full-time job as a marketing coordinator to focus specifically on my business. Leaving the comfort of a salary, benefits, and team was so hard for me! But, I knew it would only get harder the longer I continued to work for others.
Lilia Communications keeps me fairly busy now! I specifically offer social media services (like strategy, management, and training) as well as blogging to lifestyle companies in fashion, beauty, wellness, and food industries. It's a dream come true to be working for myself so young (only 23!), but it's certainly been challenging as well.
"Never give up on your daydream."
– Abby Lilia Potgieter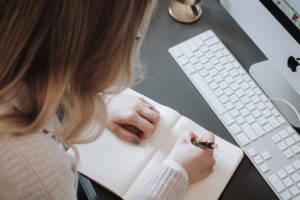 For everyone who is considering taking the plunge but is scared beyond belief, I thought I'd share a few pieces of advice:
There's no time like the present. Every day, we get older and wiser. If you're like me, you might talk yourself out of becoming an entrepreneur the longer you think about it! A personal motto of mine is "never give up on your daydream." I chose my daydream, and now I can't image doing anything else for the rest of my life.
Lean on your support system. I'm so lucky to have a supportive husband as well as encouraging family and friends. Sometimes, they have doubts, just like I do, but because they knew early on starting and running a successful social media company was a priority for me, they made supporting me a priority for them.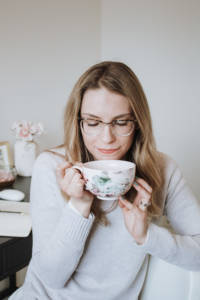 You'll suffer before you succeed. Yes, the whole transition phase is painful, but I'm sure it'll be worth it! The last month before I left my salaried job, I was working approximately 20-30 hours a week on TOP of my day gig. For weeks, it felt like I wasn't sleeping or eating, and then when I left my job, the stress of going at it on my own was enough to kill me. But, each day was easier, and now I'm at a place I can comfortably say it was worth the struggle.
And finally, focus on collaboration not competition. I'm sure you see it, but, if not, I'll point it out—lately, there has been an increase in the number of women who are choosing to work for themselves. In Edmonton, specifically, there's a large demographic of women who regularly participate in events, discussions, and support groups. Wherever you're located, find these women (or men)! I've learned so much from connecting with other like-minded female entrepreneurs, and it's also been very helpful for my business! Today, words travel fast—I recommend being a team player not an aggressive competitor.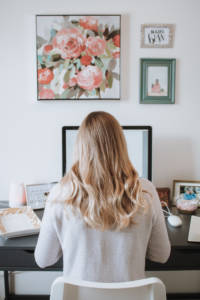 Like I said before, I'm new to this whole entrepreneur thing. I've dreamed about it for the last couple years, but now it's a reality for me. I'm facing new challenges daily, but I'm also being exposed to new opportunities (like submitting my story to HCM Lifestyle)! If you've come here for some inspiration, and you feel like you didn't quite get it, reach out to me! I'm here to offer advice, whether it be about social media, blogging, owning a business, or just life!
Abby Lilia Potgieter
Communicate With Abby
@_abbylilia for all things personal
@liliacomms for all business accounts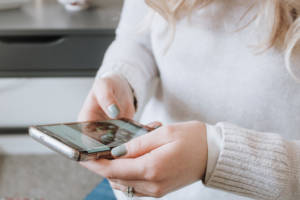 Follow Your Dreams
HCM Lifestyle is sharing inspiring personal stories and entrepreneurs. If you are an entrepreneur please share your story to others of how you reached your dream job. Thank you for being part of the HCM Lifestyle journey. So please connect with us on Instagram @hcmlifestyle, Facebook, Twitter and Tumblr and be with us every step of the way.
As Abby says, 'Never give up on your daydream."
Thanks for being part of the inspiring journey with HCM Lifestyle of making our dreams become a reality!