The Love Between T & K
A love that is true and here to stay
On July 11, 2020 my brother married the love of his life. Our family is beyond thankful to have Kirsten part of our family. Kirsten thank you for treating me with so much love and acceptance from day one. I am grateful to have you as a sister. I love you Taylor and thanks to you both for letting me part of your special day. The love between you two is true and here to stay.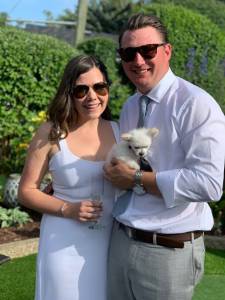 Some love stays
And some love goes
But your everlasting love continues to grow.
On the day you met I think you both knew
You had met your forever
Ready to say I do.
Taylor told us what he said the day you met,
"When you marry me,
You'll get a Tiffany set."
Now of course this was only a small part of what came along,
And I think you two are perfect for each other
Loving whether right or wrong.
There is no set path on how to love
But I believe you two have something
That is blessed from above.
I watch you both and can see the love in your heart
A love that is deep
And was true from the start.
Kirsten I want to tell you
I'm so thankful you are my new sister
And I will be here through and through.
You are a strong woman, full of grace
Showing your love to all
And of course to Pace.
And Taylor our bickers are becoming a thing of the past
But either way
 We have always had a love that will forever last.
Your life will be filled with love and joy
And Kirsten you are marrying a man
Whose been looking for you since he was a little boy.
You are both loved by many as you can see
And we are all excited to see the loving couple
You will continue to be.
So to both of you I love you more than I can say
And I am beyond thankful
To be taking part in your special day.
Xox Miss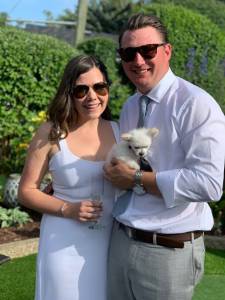 HCM LIFESTYLE LOVES OUR FAMILY
HCM values family. We cherish connection, love and time. Thank you for being part of the HCM Lifestyle family. Be part of our inspiring family moments through Instagram, Twitter and Facebook. Please connect with us to be part of the inspirational HCM Lifestyle journey. You can also connect through monthly newsletters. The connection between family and friends is like no other-create connection today.