Your Special Day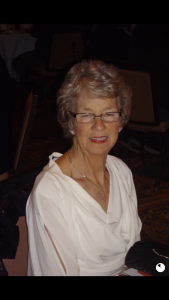 Our Love to You on Your Special Day 
Our love for you is forever strong,
You always loved us,
Whether we were right or wrong.
Today is your special day,
And although you are not at our side,
We now you are looking down on us,
Smiling so wide.
Our darling Grandma, Friend, Sister, Mom and Wife,
You brought us so much love and joy,
You were a light to our life.
You were a light here on Earth and now up above,
You are our Guardian Angel,
Forever sending us support and love.
So today we are celebrating with you up there,
And thank you for being the person,
Who always showed that you love and care.
October 2020: By Madison Colberg
HCM Lifestyle sends our love to all those we love each and everyday.